Welcome to our GSP-Assist Book Store!
The GSP-Assist Book Store is exclusively for books published by special arrangement with our authors through GSP-Assist, an author's alternative to self-publishing - all of the power, none of the hassle!
Orders from GSP-Assist's Book Store are automatically processed securely through PayPal.
If you wish to order via check or money order, or if you wish to order bulk, contact us for ordering details at greatspiritpublishing@yahoo.com.
(go HOME)
Bones Finds a Home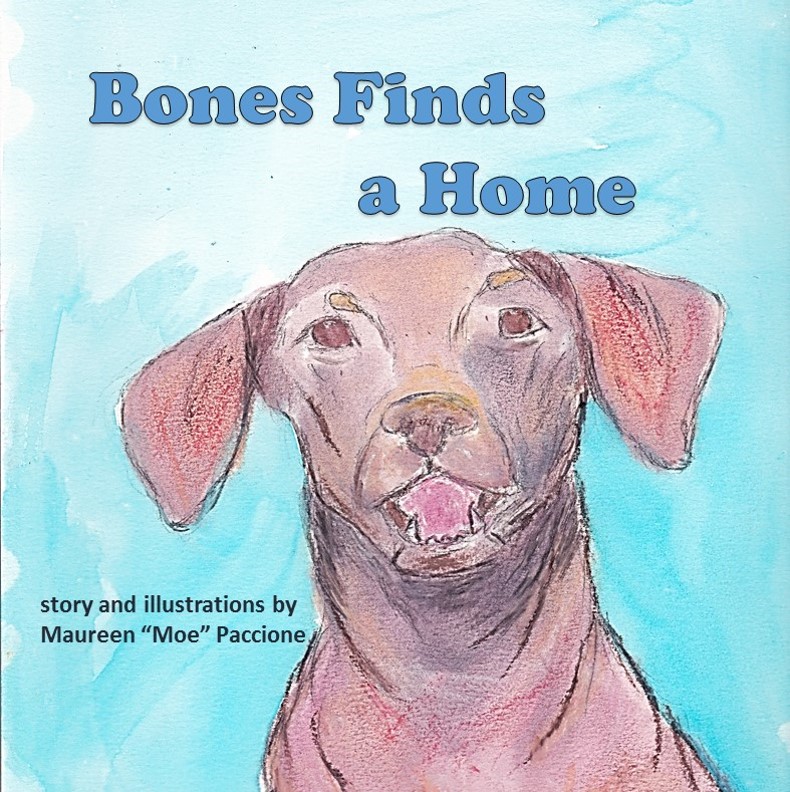 $ 12.95 USD
This delightful story and illustrations by Maureen "Moe" Paccione tells the story of how an abused and neglected dog named Bones was rescued and found his forever home.
Please allow two weeks for delivery after confirmation of order payment received.
Playing Possum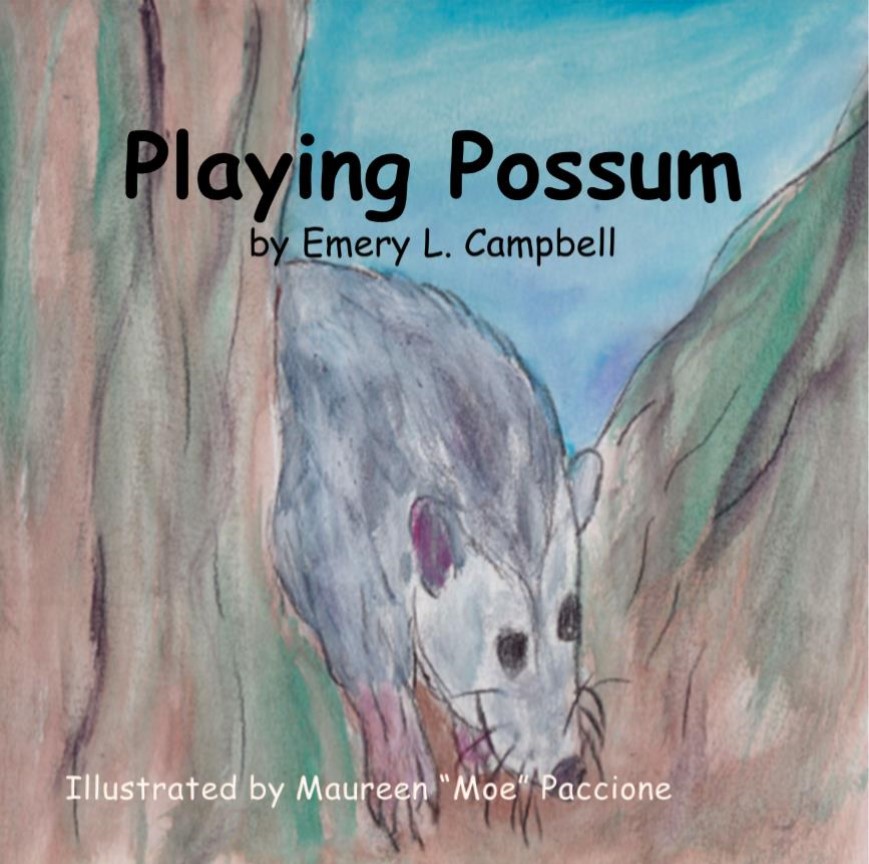 $ 12.95 USD
Emery L. Campbell creates poetic magic in this charming children's story translated from the 19th century Latin-English poem, "Carmen Possum." Two boys and their hound dog go hunting through a snowy landscape to catch a possum prize—but they are not prepared for the trick played on them by this crafty little marsupial. "Playing Possum" is adorably illustrated with original artwork by Maureen "Moe" Paccione.
Please allow two weeks for delivery after confirmation of order payment received.
Shadows of Remembrance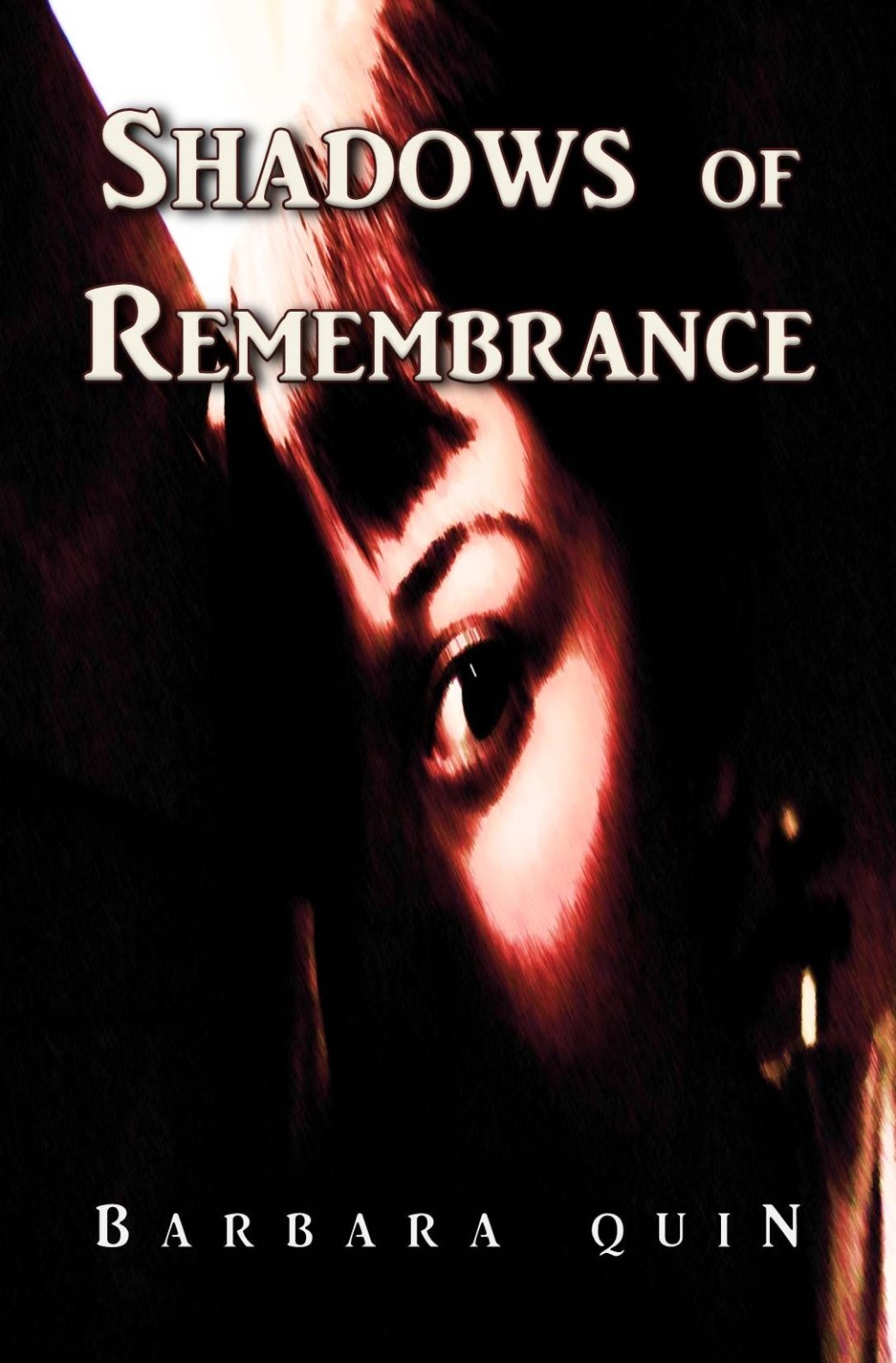 $ 12 USD
Shadows of Remembrance weaves together the lives of six people in a web of obsession and deception. Battered, soft-spoken Jane longs to be free from her abusive past and believes she has found the love of her life in Brandon. At the same time, Crista is also in love with Brandon until she discovers an unforgivable liaison. Tragedy brings changes to all their lives, giving Crista's father Frank despairing hope for his daughter. Jane befriends Jack, an amnesiac who wakes up from a coma, but something is not right. Roger watches all from afar and calculates the day he will get what he wants, while Crista seeks true love with handsome Dr. Kevin.

In an attempt to claim Roger's long-cherished love, expose the lies, deception, and dispel the shadows, these six people are brought together in a climactic end that will reveal the truth at last, but will any of them survive?
A Cruise Between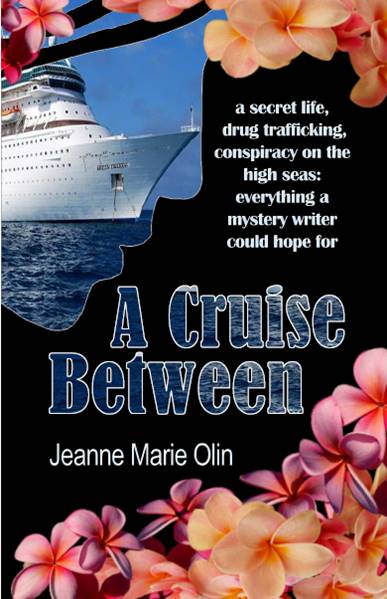 $ 14 USD
The sun in the Caribbean was warm as the Green Duchess set sail on a leisurely cruise from the Port of Ft. Lauderdale to the Port of Los Angeles. The Duchess would sail south over the Atlantic Ocean, float through the docks of the Panama Canal between the two Americas, then northward over the Pacific Ocean. On board, her diligently trained international crew served and entertained her passengers. As Jessie and Joe boarded the Duchess, they looked forward to a trouble-free vacation. Jessie intended to use the sea days to outline her mystery novel. How could she know, as she gathered data for her work of fiction, that a real conspiracy would take place and that the Duchess would lose a passenger while at sea? Conspiracy, murder, human trafficking, drug dealing and sweet romance are all part of this fast moving novel. Don't miss this sailing!
Loki and Simba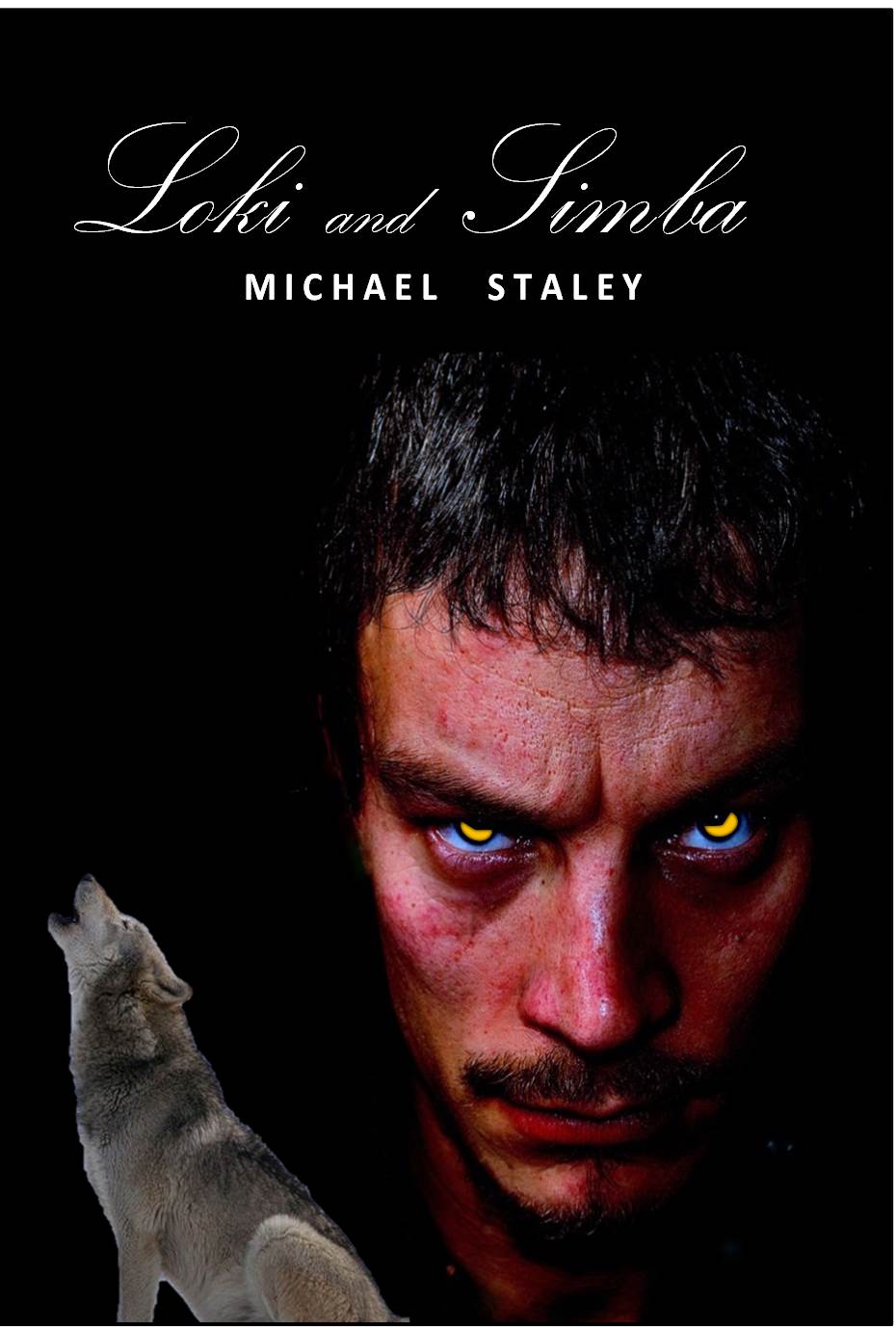 $ 15 USD
Everything is the result of Cause and Effect. The Cause: In the early 1900s, a man is accused of murdering another man for killing a wolf. The accused man responds, "No, I did not murder a man who was about to kill a wolf, I killed a man who was about to murder a wolf... an entire family of them." The heinous climax of the ensuing trial sets the stage for The Effect manifesting itself some eighty years later in horrendously grisly murders throughout the Northeast. A parapsychologist and a cop, with the help of a handwritten log dating back to the time of the infamous trial, painstakingly unravel the mystery and in the process come to fully comprehend that "when you dance with the devil, you don't get to lead."
Vignettes from Life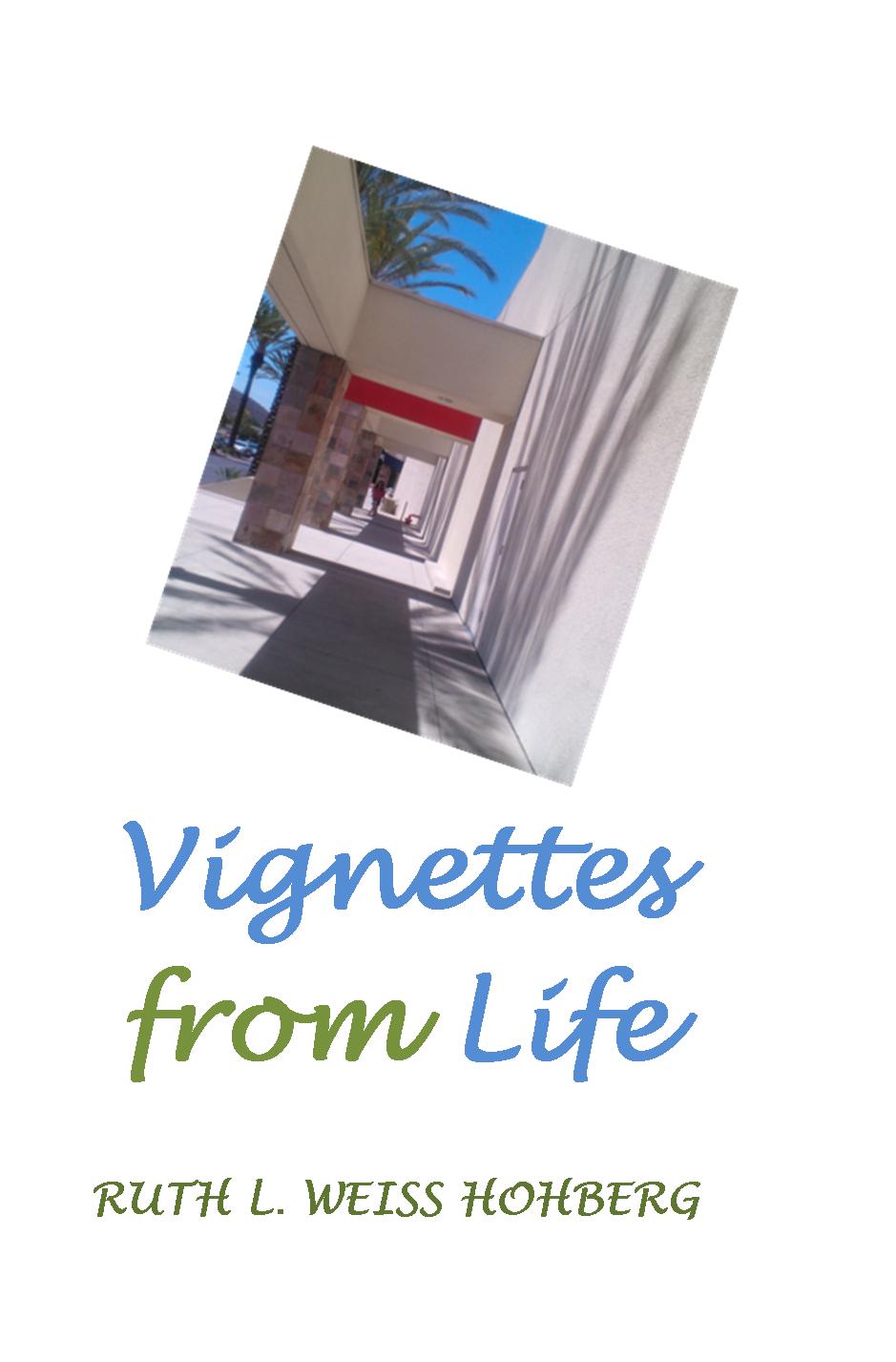 $ 13 USD
The themes cover remembered experiences from childhood, youth, and adulthood, observations regarding humanity, and ruminations on various other matters.
Ruth L. Weiss Hohberg was born in Krakow, Poland. She came to the United States after WWII as a twelve-year-old having been taken a political prisoner by the Soviets and transported, along with her parents, to Siberia in 1940. Eventually, the family made their way to Central Asia. When the war ended, they were repatriated to Poland. Ruth was educated in New York City, where she studied art and later earned a degree in Social Work. She began to write her autobiographical and non-fiction work when she moved to San Diego, California, in 2000, where she lives, paints, and writes. Ruth is the author of Getting Here: An Odyssey Through World War II, A Girl from Bielsko: Ruth's Story, and Witness and Survivor, all available on Amazon.
DIARMA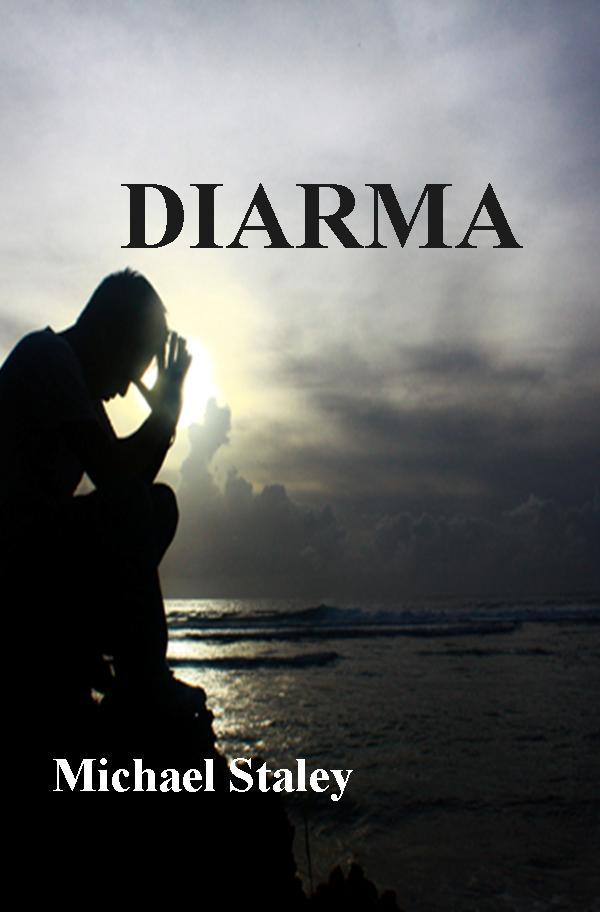 $ 15 USD
On the surface, Alexander Christos is a seemingly upwardly mobile young professional rapidly approaching middle age. But scratch beneath the surface and what is exposed is a soul that is emotionally, mentally, and spiritually burnt to a crisp. He's done. And he wants out… all the way out. But then, in the very process of fashioning his own demise, something intervenes. That "Something" is about to breathe new life – and death – into him. Lured to the Island of Diarma, Christos believes it a near-Utopian advanced living state. But it proves to be no Utopia at all; rather, an arena that employs a methodology that is at once brutal, merciless, and magnificent. In the spirit of John Fowles' The Magus, Michael Staley's Diarma will take you on a trip that will stretch the bounds of your imagination. In the process, it lays out a very interesting and feasible blueprint for mankind's "Next Step." Reality… is a Place, a state of mind in which you live, thrive, and grow…
Letters to Iceland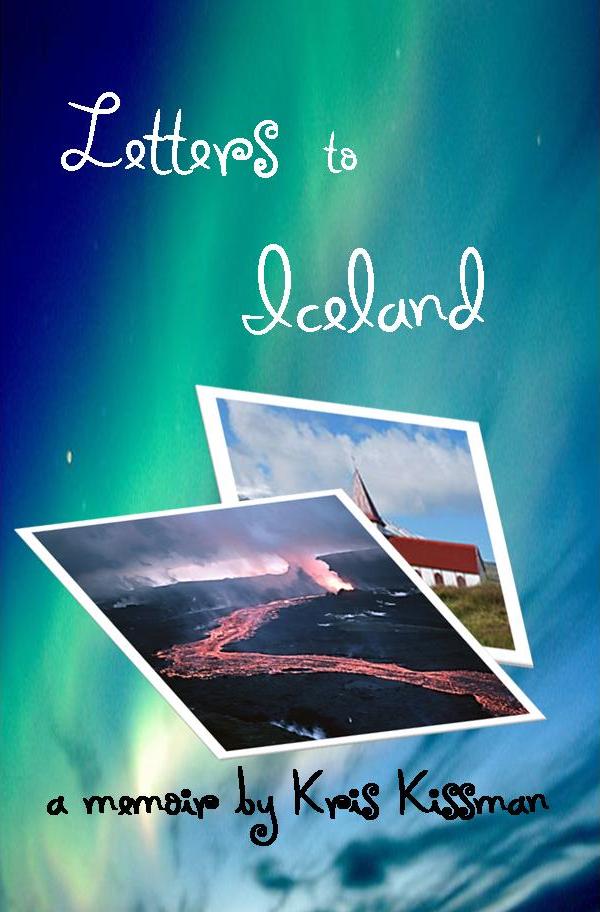 $ 15 USD
Kris grew up in the tiny fishing village, Siglufjörður, on Iceland´s north fjords where Mamma ran a pool hall and raised eight daughter and a very spoiled son. Daily visitors at her house told fortunes and ghost stories for entertainment. The family was forced to flee to the south coast of the island after the herring was depleted and no one could afford to play pool or gather in the family kitchen to tell ghost stories and tell fortunes. Some of the sisters ventured further south, to America, where Kris began her career as a motel maid, then journied up the career ladder across eight states and so many universities.
Journal of Destiny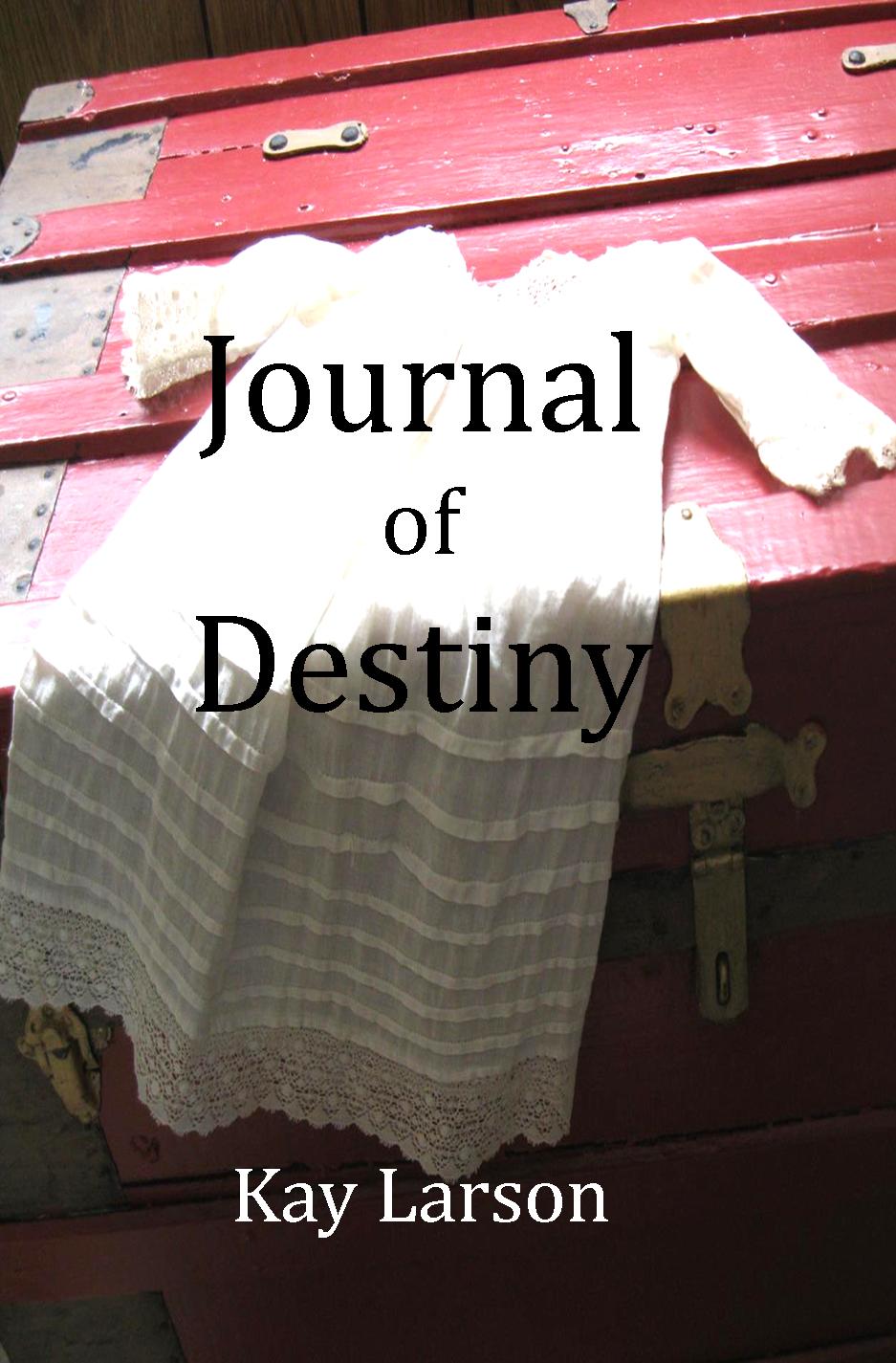 $ 15 USD
As a young mother lies dying, her lifeblood draining away from an arrow in her side, she scribbles in her journal what happened to their wagon train. The last page of the journal sets in motion the future of her baby daughter, who was stolen away during the devastating raid. The baby, Olivia, given the Indian name Pale Moon, was the only survivor of the raid; nurtured by her Indian family, she thrives. One day, a man comes riding into the campground searching for a child he had read about in an old journal. The writer pleaded with whoever read the journal to find her baby and return the child to her grandparents in Boston. Eventually, Pale Moon leaves with him to live and learn in the white man's world. She becomes Olivia again, and throughout her lifetime remains loyal to her first family and their plight.
Witness and Survivor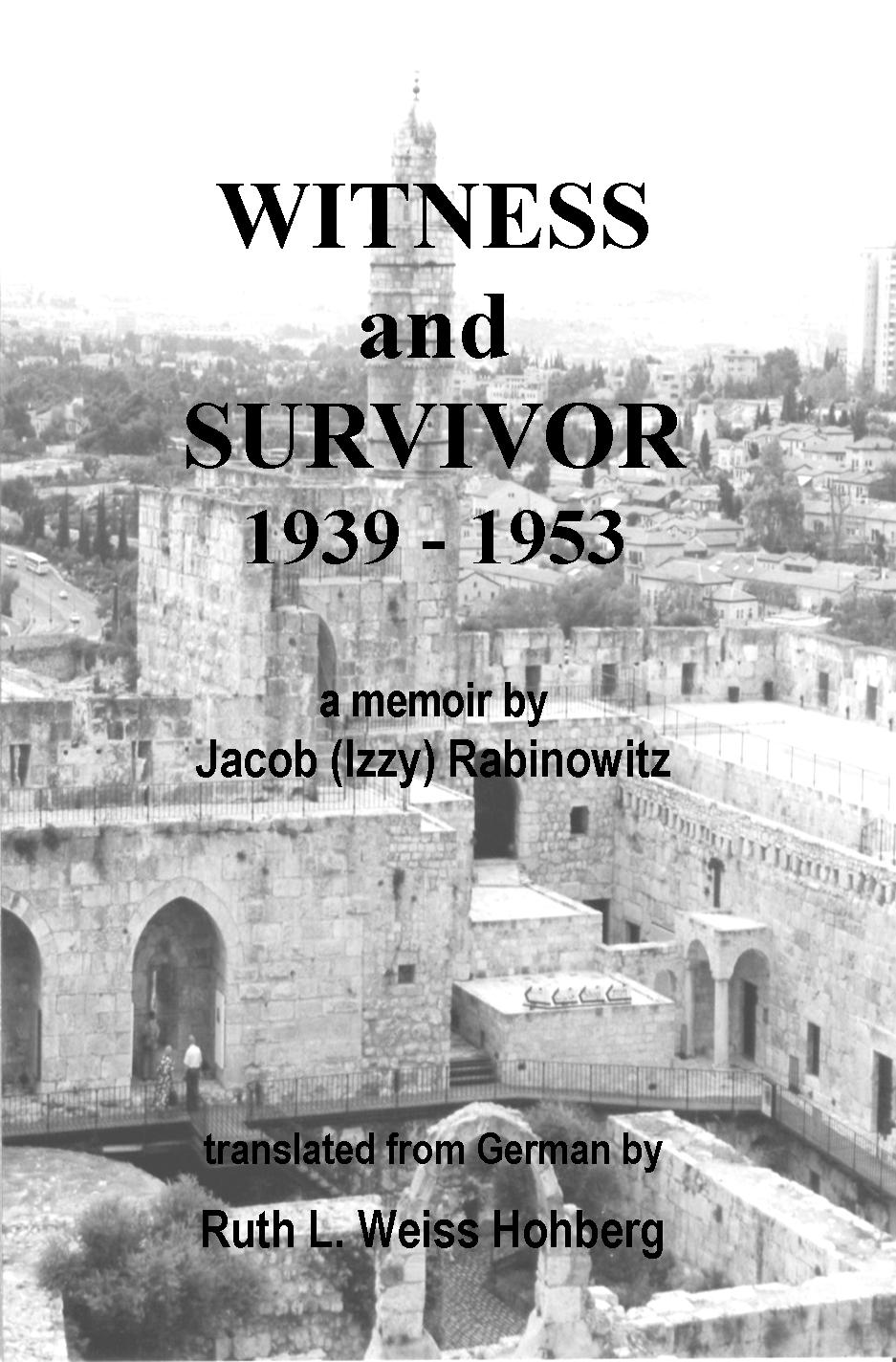 $ 12.99 USD
Jacob "Izzy" Rabinowitz is a partner with his brothers in a successful textile firm, Feivel Rabinowitz and Sons, founded in the late 19th century in Bielitz (Bielsko), a city in Southwestern Poland.

With the advent of WWII, Jacob and his family try to flee, but are intercepted and transported to Kazakhstan. With cleverness and some luck, they survive the hardships and ultimately return to the starting point after the war with the ambition to go to Palestine. Working their way through many difficulties, they reach their goal in time to see the State of Israel born.

The turns in the path to survival are many; Izzy tells the tale in an accessible, conversational way that makes one want to find out more.

The translator, Ruth L. Hohberg, is a grandniece of Izzy; she met him in Jerusalem in 1954. His notebooks came into her possession in the late 1990s.
A Series of Adjustments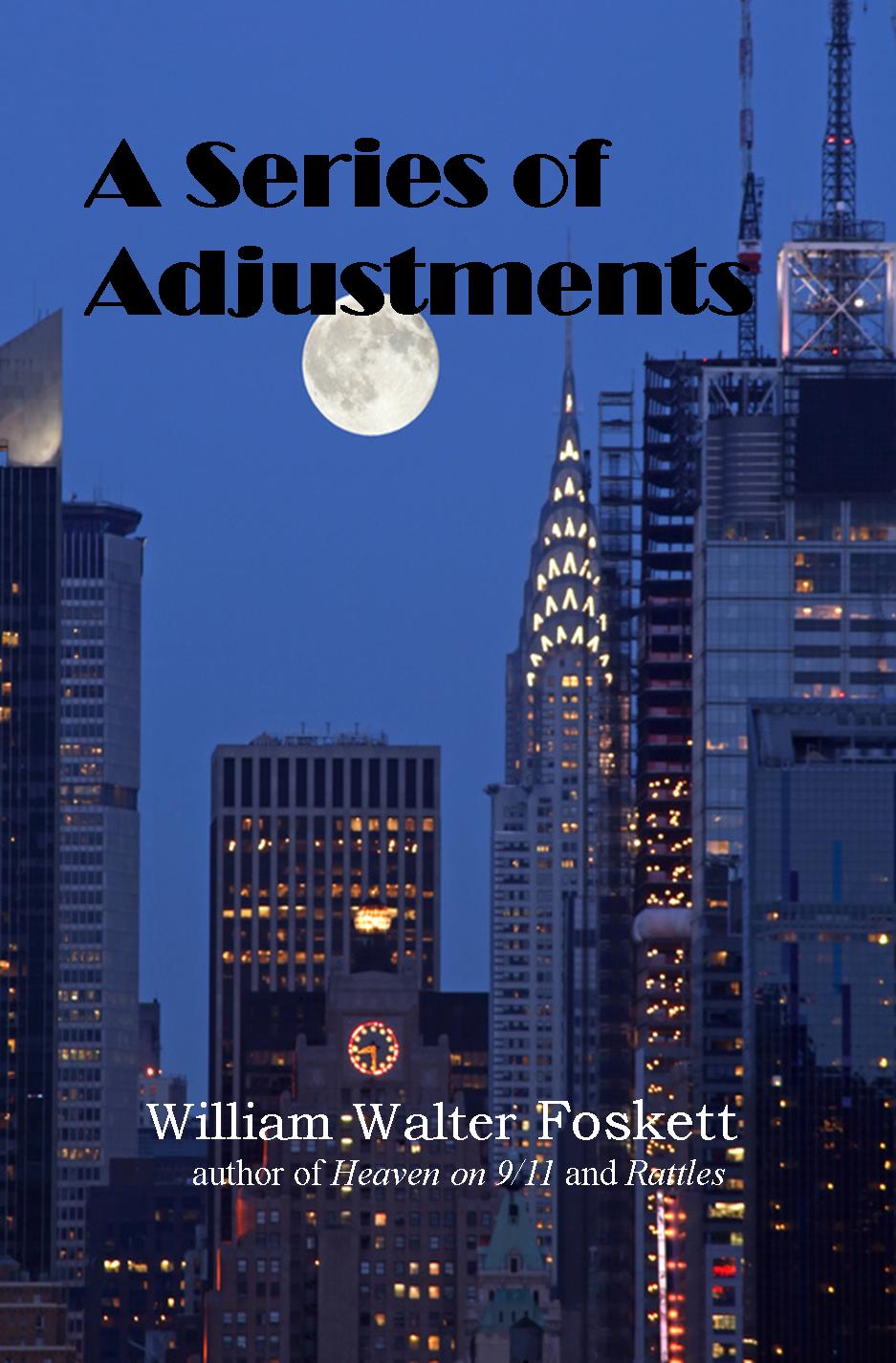 $ 16 USD
Intelligent, illegitimate, a young boy named Hank overcomes challenges as he blossoms under the guidance of his adoptive, single mother, and ultimately defends her honor while discovering the love of his life.
Please allow two weeks for delivery after confirmation of order payment received
Rattles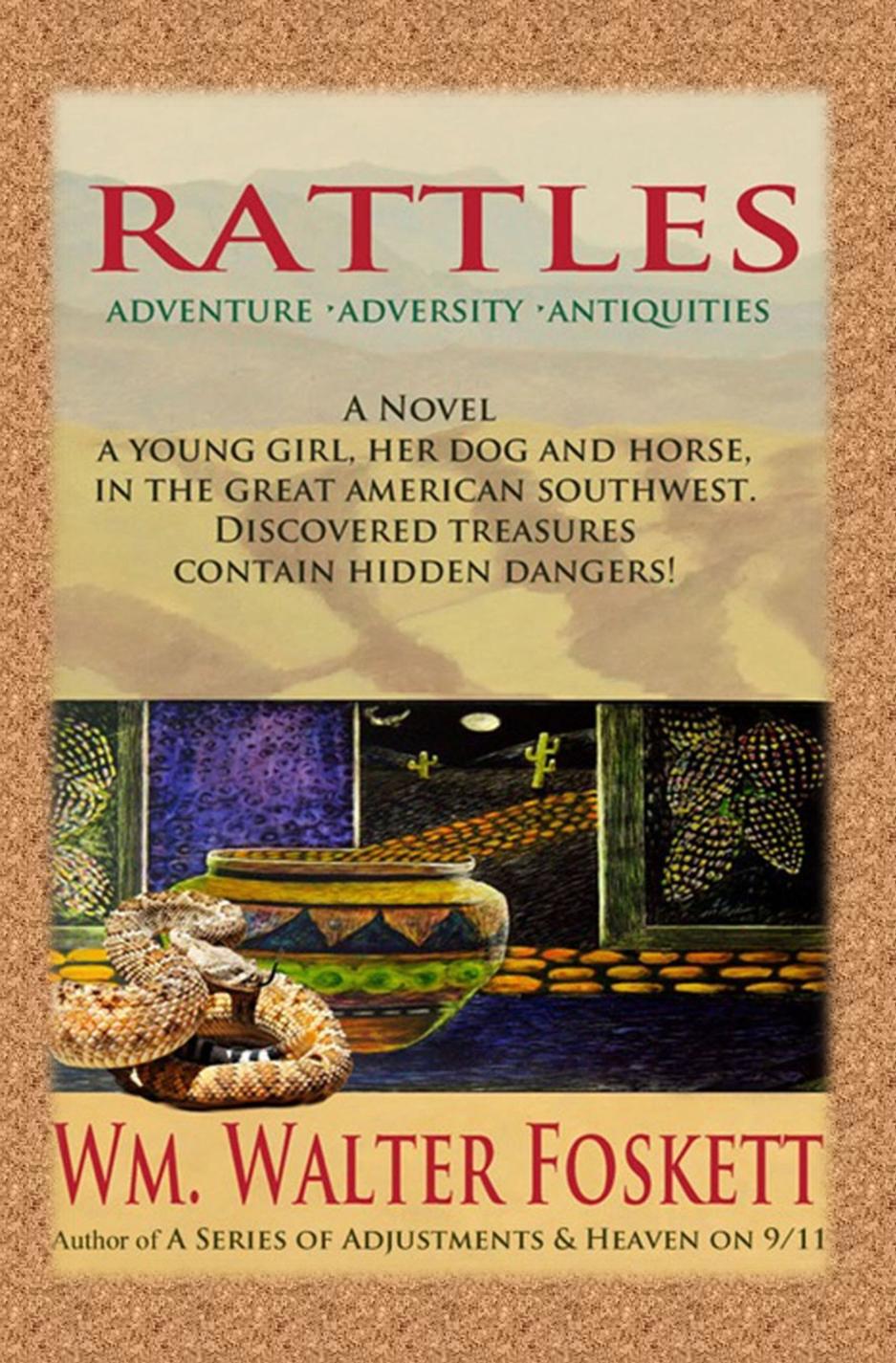 $ 15 USD
Adventure, adversity, and antiquities confront Emily who lives in the American Southwest with a family dominated by a mean stepfather but loving mother. Emily has a fine intellect and willingness to fight for her rights, but can she thrive against such hard odds? Or will she find that discovered treasures contain hidden dangers?
Please allow two weeks for delivery after confirmation of order payment received.
Heaven on 9/11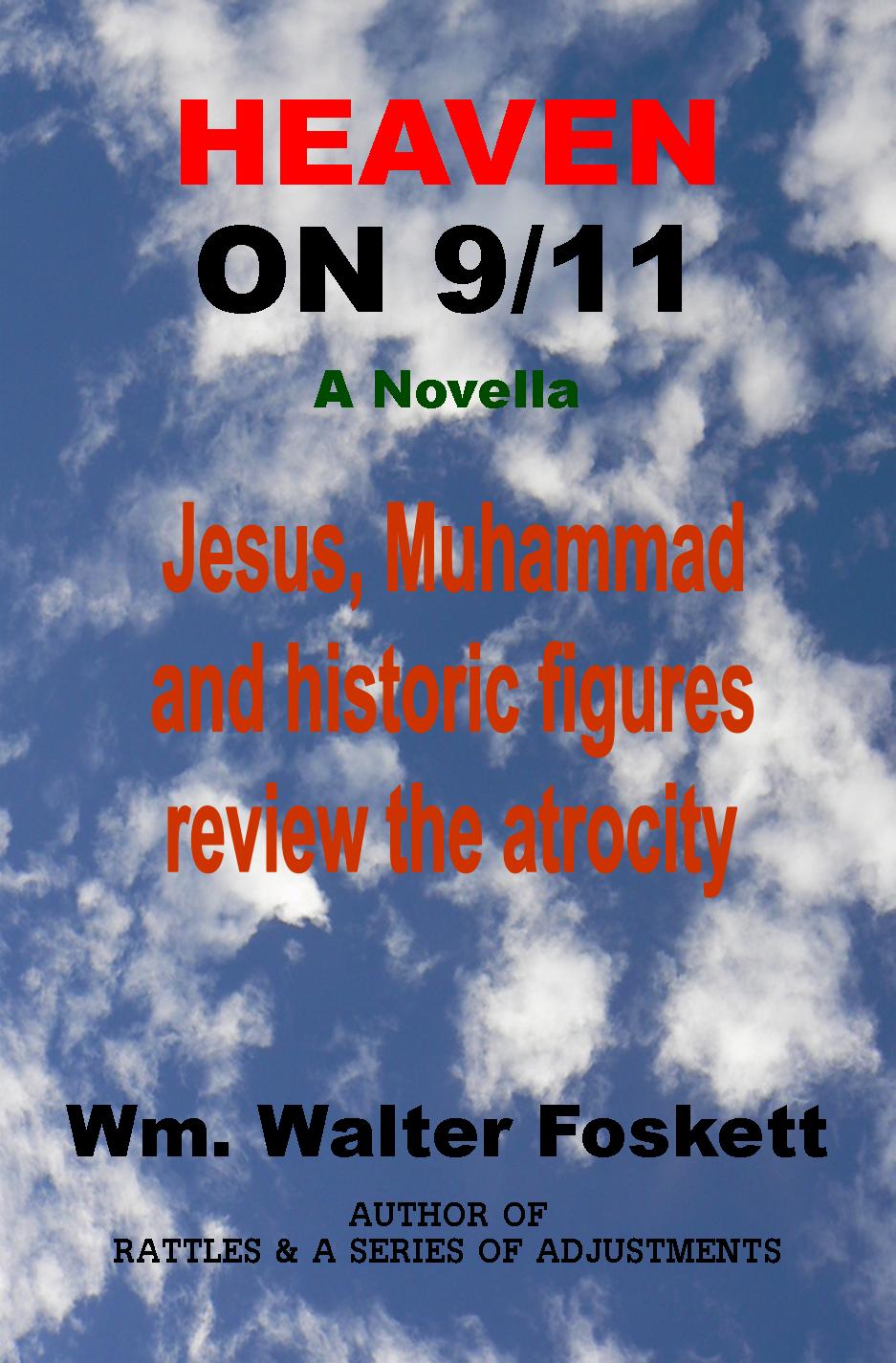 $ 12 USD
Jesus, Mohammad and other historic figures including Caesar, Charlemagne, Cleopatra, Machiavelli, Teddy Roosevelt, Franklin Roosevelt, Herodotus, Thucydides, Suleyman I, Saladin, Mother Teresa, Eleanor Roosevelt, John Muir and Constantine review the atrocity.
William (Wm.) Walter Foskett, a resident of the San Francisco Bay Area, graduated with a Bachelors in Criminology from the University of California at Berkeley, a Masters Degree in Public Administration and a Juris Doctor, both from John F. Kennedy University. He also spent two years at San Francisco State University where he studied film and cinema. William worked for the Oakland Police Department for twenty years and retired as a Lieutenant of Police before becoming an investigator for the Alameda County Public Defender's Office. He and his wife Jean have been involved in cattle ranching and land development. They enjoy short trips, exercising, good food, and wine.

In addition to Heaven on 9/11, William is the author of A Series of Adjustments and Rattles; he is working on his fourth novel. He has also written eight screen plays, a TV script, and short stories.
Please allow two weeks for delivery after confirmation of order received.
Dear Jude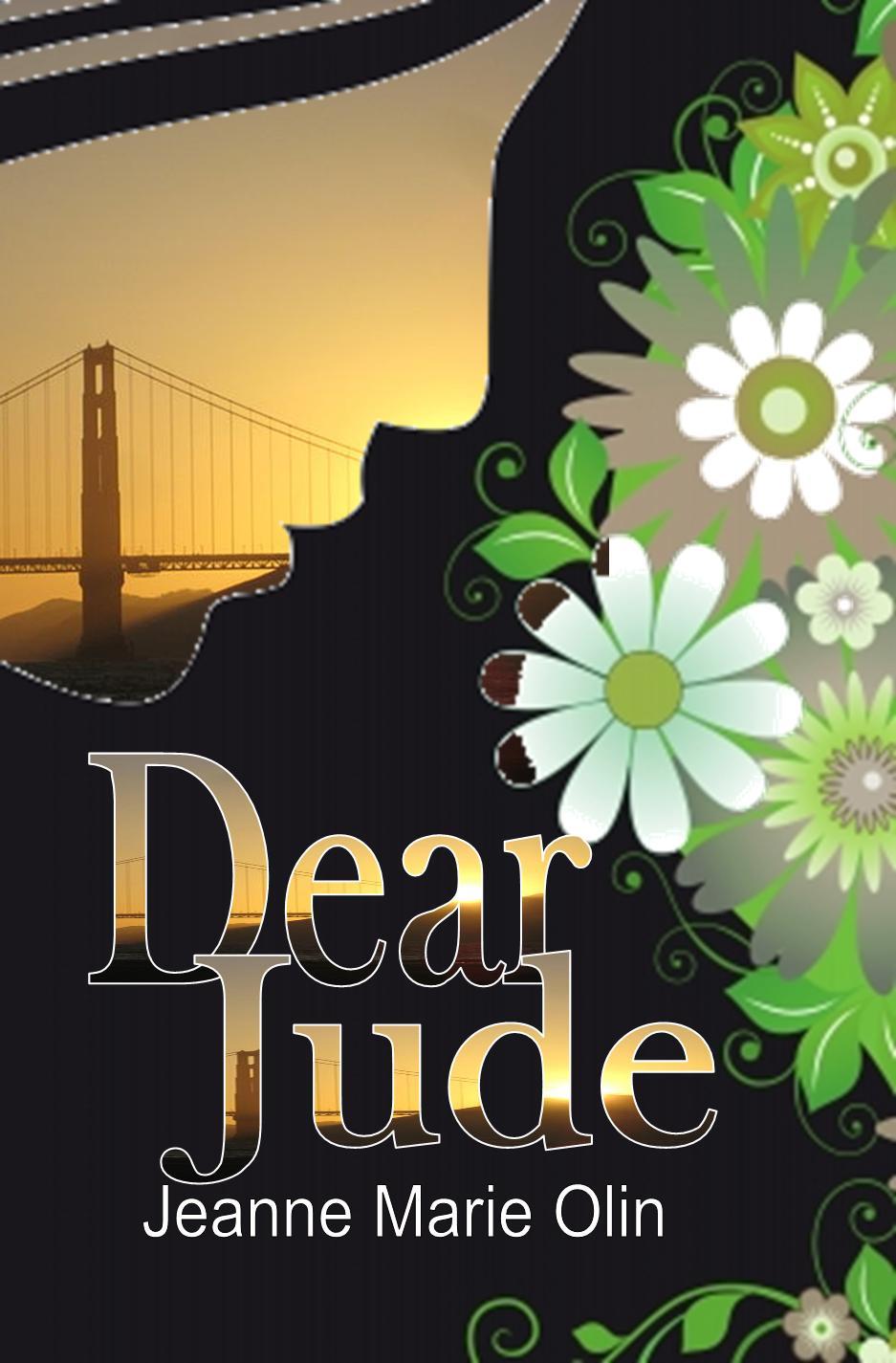 $ 14 USD
It's the 1960s. Jessie has always dreamed of traveling. Her adventures take her to San Francisco where the Beatles have "invaded" and civil rights are front page news. Jessie loves her new home in the City by the Bay and has the dream of finding true love there. But everything is not as perfect as it seems...
Dear Jude is the debut novel from Attorney-turned-Novelist Jeanne Marie Olin (and first fiction title from Great Spirit Publishing). Find out if Jessie becomes the next victim or finds the love of her life in this coming of age historical fiction story that will entertain and keep you guessing!
Please allow two weeks for delivery after order confirmation. Price includes shipping and handling.
Iron Lotus: Memoirs of Sumi Sevilla Haru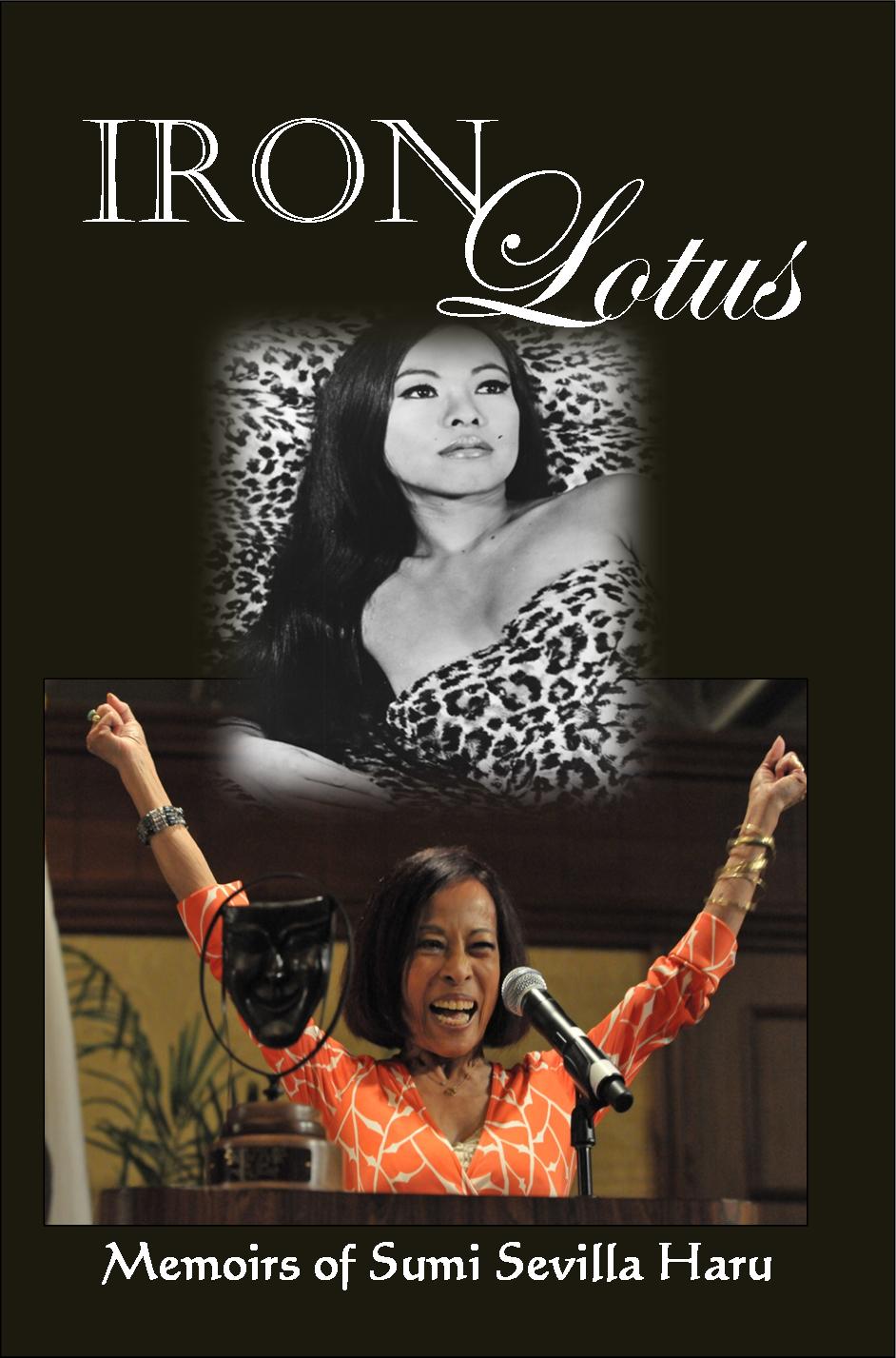 $ 18 USD
This is an inspiring story of an Asian American woman who is an actress, television and festival producer, journalist, community leader, and the first and only Asian American to serve as Vice-President of the AFL-CIO. She has spent much of her life fighting for the rights of women of color and actors of color in the film, television, stage entertainment fields. She is proof that big things come in small packages!
Please allow two weeks for delivery after notice of order received. All purchases from this website include postage.
Too Close to the Sun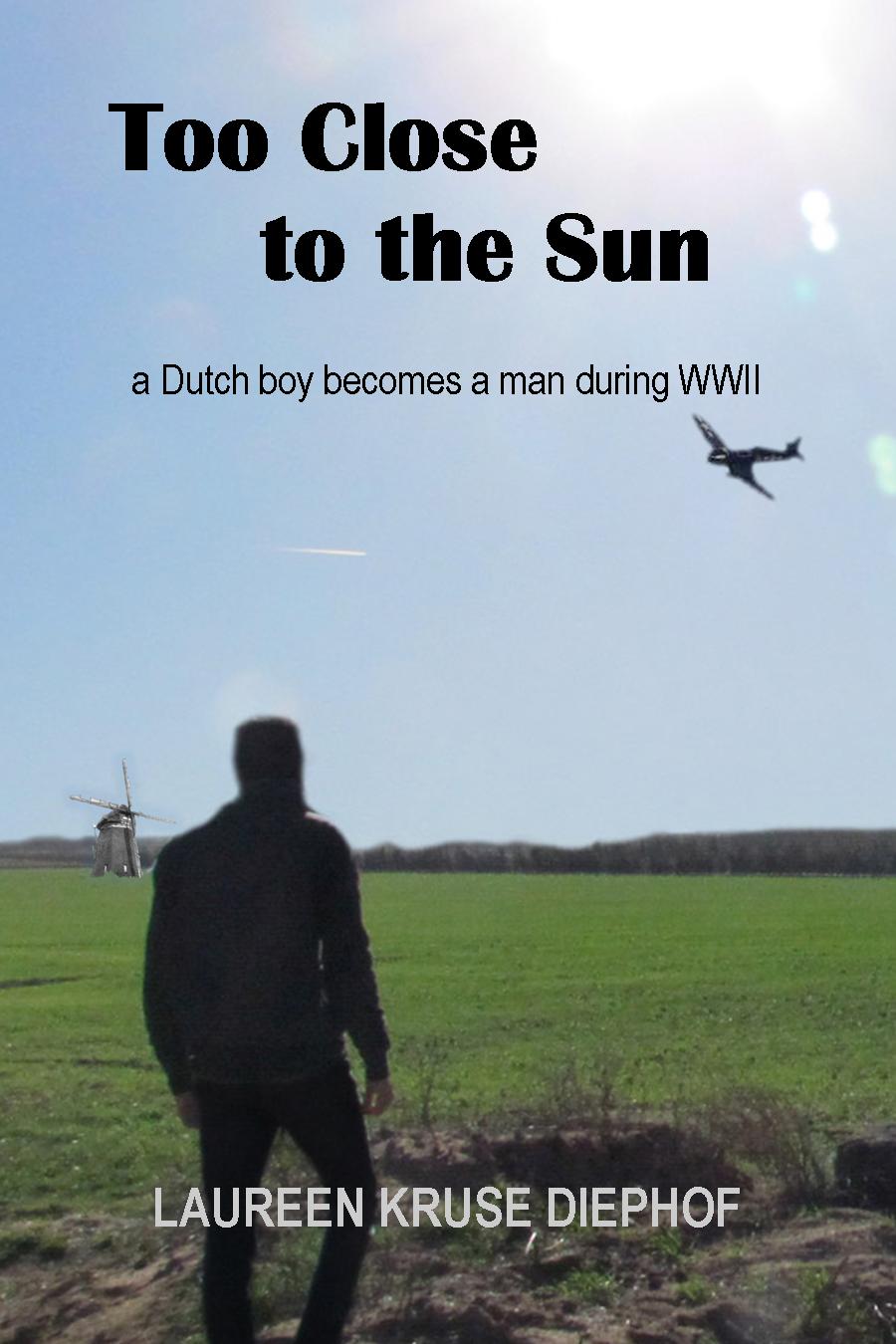 $ 18 USD
Too Close to the Sun tells the story of how a Dutch boy, Wim Diephof, becomes a man during World War II. He demonstrates through his participation in the Dutch resistance how a normal transition from teenage years to manhood turns out to be a daunting journey.

During the coldest winter in years, known as the Hunger Winter of Holland, Wim and his best friends face gnawing hunger and the perils of a world at war. As he makes courageous attempts to find food, and deal with his concerns for his family, Wim learns about forgiveness and sacrifice along the stormy path to adulthood.
Price includes shipping and handling; please allow two weeks for delivery after confirmed receipt of order.
(C) Copyright 2011 - 2016 Great Spirit Publishing and Barbara Callahan Quin - All Rights Reserved.